I used Mark Simonson's beautiful Bookmania as the centerpiece typeface for this project, and this quote wreath shows off its remarkable versatility. The secondary typeface is TipoType's Fieldwork; I used several of its swashed stylistic alternates to mirror the poetic swashes and curves of Bookmania.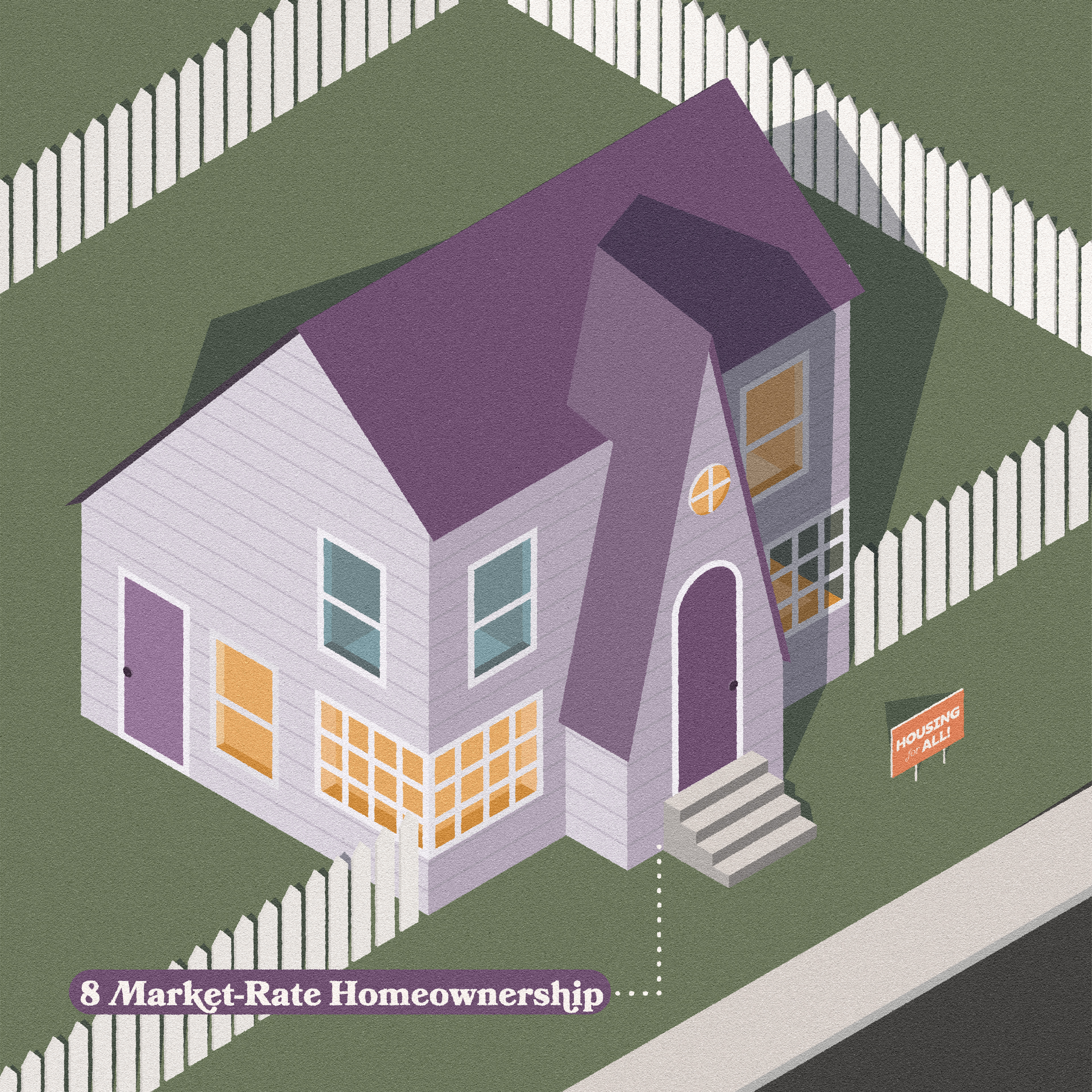 I don't consider myself to be much of an illustrator — I do it all with my trackpad, no fancy tablet or anything — but I absolutely love drawing buildings, especially in isometric perspective. 
I aimed for color, shadow, and density to play central roles in these illustrations. The "housing spectrum" runs from red (homelessness) to purple (market-rate homeownership). 
More coming soon!